Samsung has launched the Galaxy Book3 to compete with the MacBook Air
Along with the Galaxy S23, Samsung took advantage of Wednesday's Unpacked event to unveil its new Galaxy Book3 computers. Five models are offered, including hybrids and a powerful version aimed at gamers.
An aluminum design that has become fashionable and reminiscent of the competition apple production, putting strength into it with the same desire. Samsung attacks the French computer market again with its new series Galaxy Book3.
In order to be able to compete with the MacBook Air, which is the focus of South Korea, the latter put all the assets on its side. In terms of design, in terms of silver, sand or anthracite, we find contemporary metal lines, a very wide touch panel, off-center under the keyboard, which, although it may seem strange at first glance, is ultimately quite consistent when typing.
Power for all
In terms of power, all newcomers rely on 13th generation Intel Core i5, i7 or i9 processors (depending on the configuration) to offer maximum capabilities to personal computers.
Among the new varieties there are three categories:
– Galaxy Book3 and Book3 360, a version with a rotating hinge that allows you to turn the computer into tablet or tent mode with a pen.
– Galaxy Book3 Pro and Book3 Pro 360, more advanced versions of the first mentioned.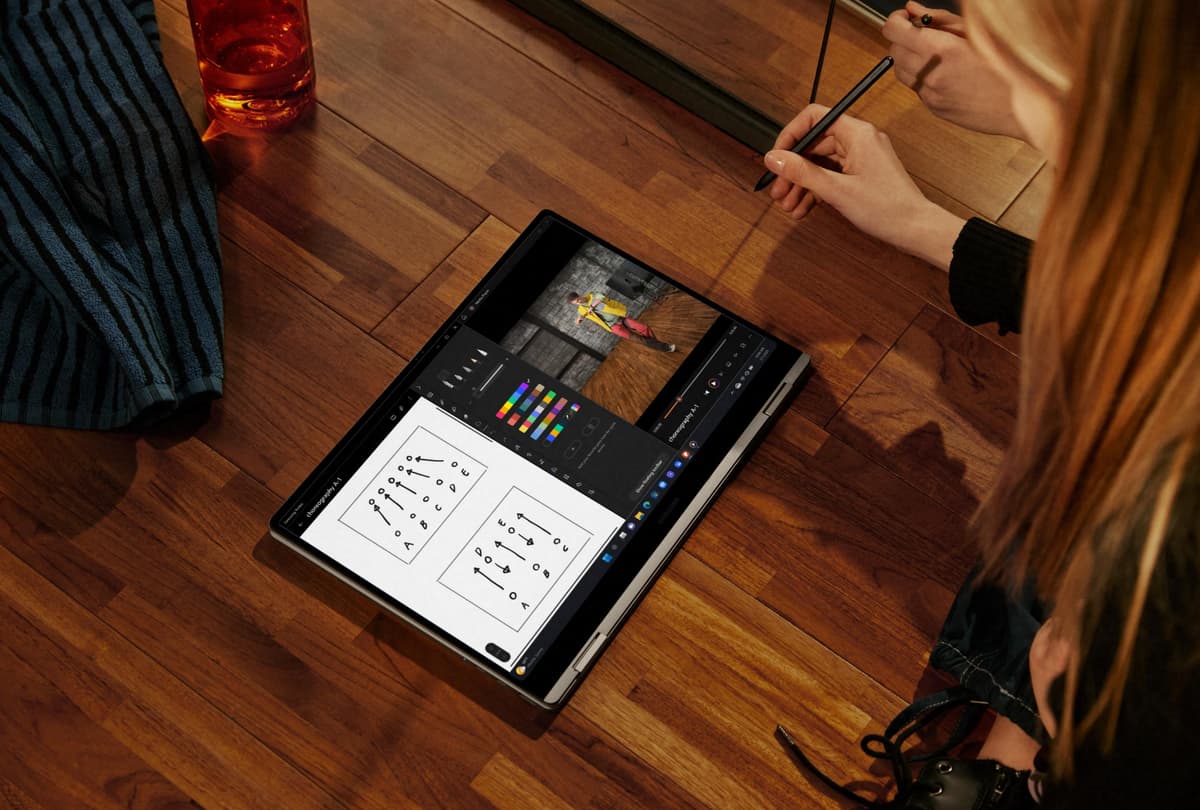 – Galaxy Book3 Ultra, which brings together all the advantages of the Pro series by adding an Nvidia GeForce RTX 4050 or 4070 graphics card.
Simple, 2-in-1 and creative
Samsung has tried to provide all the needs from the simplest to the technological flagship, including a 2-in-1 with a touchscreen and a stylus.
The Galaxy Book3 has a 15.6-inch Full HD LCD screen and a very large touch panel. It's the only featured device that doesn't have a Super AMOLED display and relies on the basics to provide good connectivity and productivity capabilities. On the other hand, its hybrid assistant Galaxy Book3 360 can boast of an Amoled touch screen with a refresh rate of 120 Hz. It is necessary to appreciate the execution speed of the promised S-Pen stylus without delay.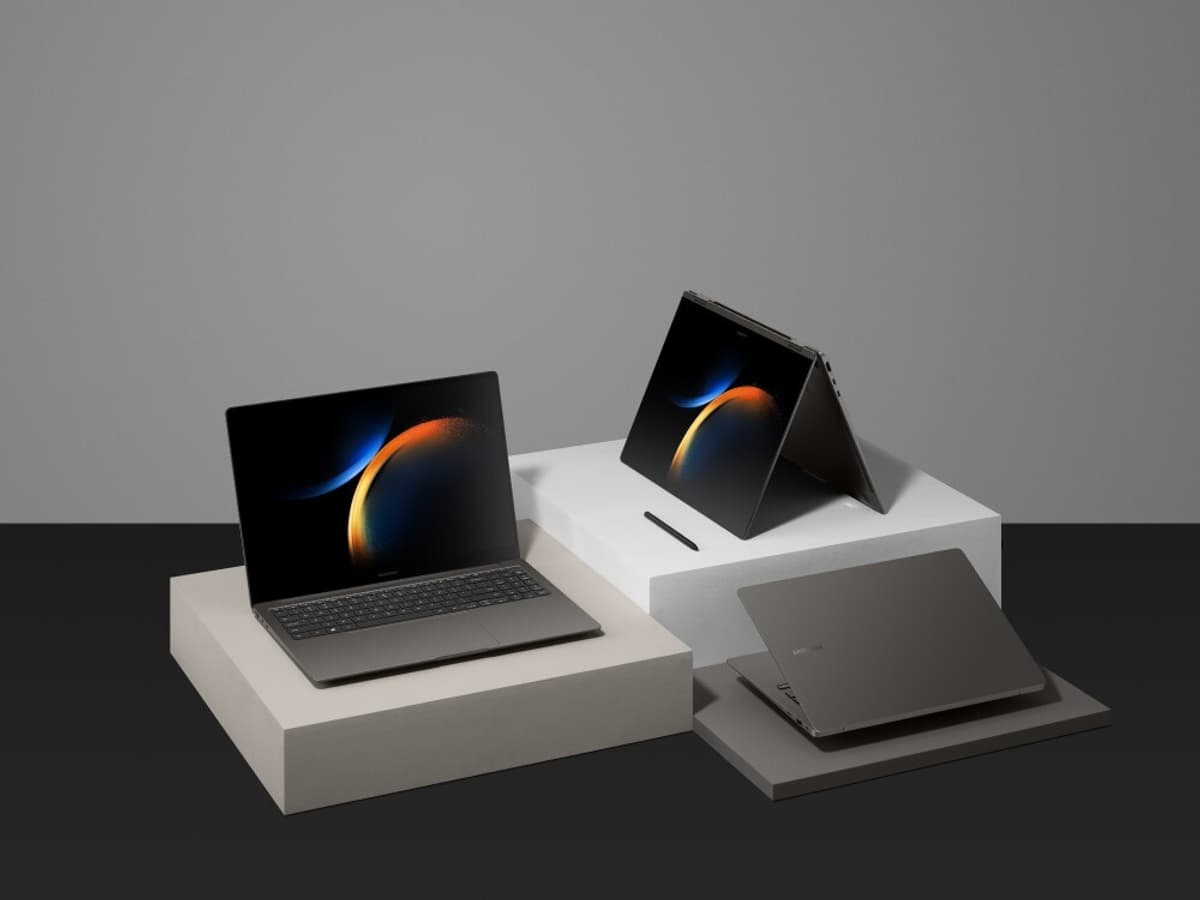 The Galaxy Book3 Pro series offers a little more power, but above all, it differs in two different screen formats of 14 and 16 inches, light weight and low thickness (from 1.17 kg and 11.3 mm for both). The upgrade can also be seen in the Full HD webcam. Its hybrid counterpart, the Galaxy Book3 Pro 360, is only offered with a 16-inch display. The entire Pro range starts at €2,000.
The Galaxy Book3 Ultra represents everything Samsung wants to perform in its PCs, with its slim design, 16-inch 3K 120 Hz display and, above all, the arrival of an Nvidia Geforce RTX 4050 or 4070 graphics card perfect for video games. , but also creatives, graphic designers, etc. The Ultra and Pro ranges also benefit from an improved four-speaker audio system with AI-assisted microphones to reduce background noise and amplify sound.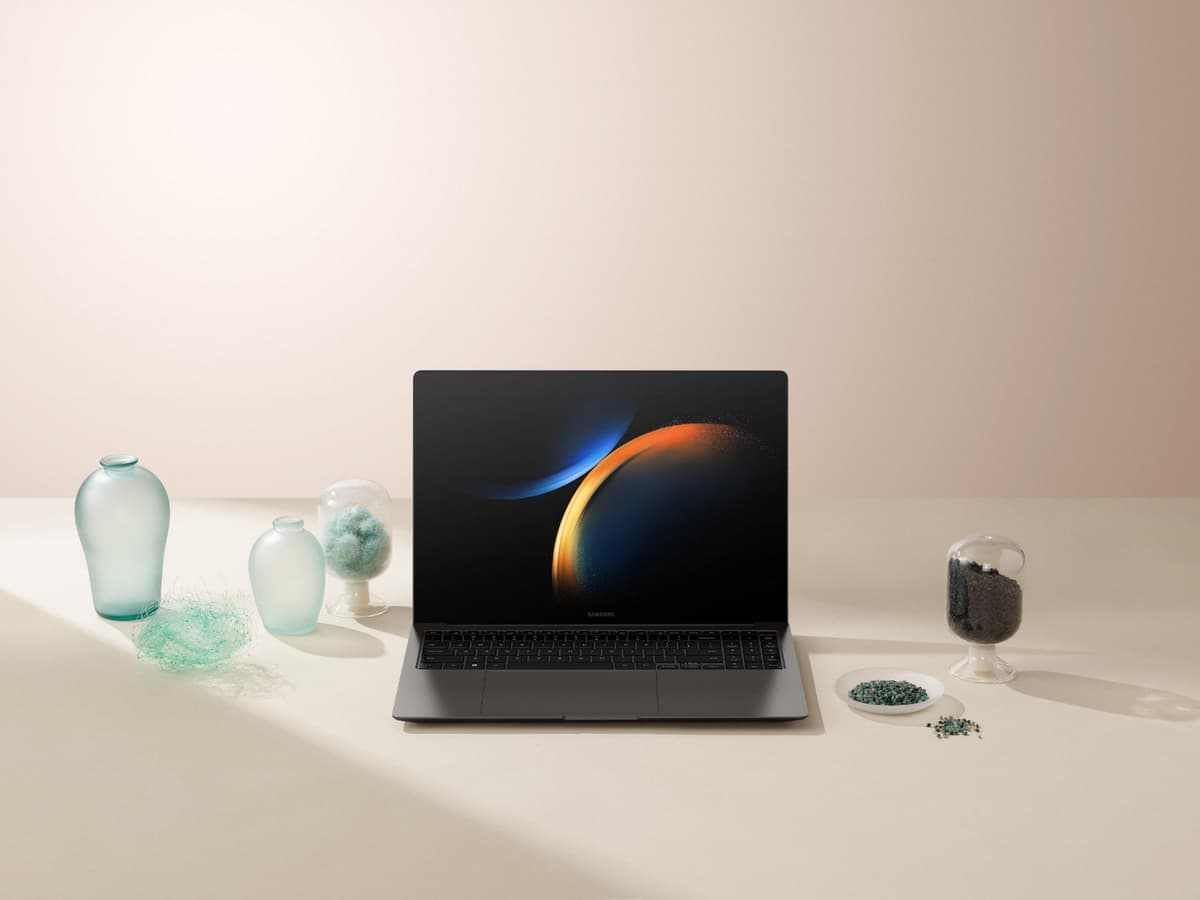 A complete ecosystem
With tablets, smartphones and computers, Samsung above all wants to complement each other. Its computers run on Windows 11, and they now allow themselves to offer gateways between mobile phones and laptops, so that the former benefits from the benefits of the latter, as well as notifications and other alerts.
To make things easier, Samsung has equipped Galaxy Books with Quick Share and Private Share functions to share and secure transfers between devices. As with the competition, a home tablet (Galaxy Tab) can act as a second screen for a PC with the ability to drag a file from one medium to another or even use a PC keyboard on the tablet.
Galaxy Book3 range prices and availability
the Galaxy book 3 It will go on sale on February 17 in the silver version for 1299 euros. the Galaxy book 3 360 It starts at €1,399 (Intel Core i5 and 6GB RAM) at 13.3 inches. The 15.3-inch version (Intel Core i7 and 16 GB of memory) was announced at a price of 1699 euros.
the Galaxy Book3 Pro It is offered in 14 or 16 inches, for 1,999 euros and 2,099 euros, respectively. the Galaxy Book3 Pro 360 It starts at 2,199 euros with a 16-inch screen. They will be sand or anthracite.
Available only in anthracite, the Galaxy Book3 Ultra is announced with two configurations: with an Intel Core i7 chip (€3,499) or an Intel Core i9 (€3,899).