Samsung Galaxy S22 for €1 thanks to the Bouygues Telecom offer
The third discount of Bouygues sales has been launched. A week before the end of the winter sales, this operator starts promotions, each one crazier than the other. For example, the €1 S22 is exclusive to Bouygues Télécom. The opportunity to enjoy this affordable smartphone appeals to young and old alike. Indeed, a phone + mobile plan bundle is a way to kill two birds with one stone at great savings. Here are the key details of this major Bouygues offering.
S22 for €1: Bouygues takes all the trouble for the end of the sale
The Samsung Galaxy S22 is a real eye-catcher. For good reason: it's one of Samsung's latest models, in front of innovations and technology. Between long battery life and fast charging, this phone accompanies the user throughout the day. Above all, the quality of the camera and the shots taken compete with the quality of professionals. Only, most of the time, this smartphone is not available: at best 649€ for purchase. Bouygues sales solves this problem by making the €1 S22 a reality.
A cheap Samsung phone? See you at Bouygues, starting at €1 at the time of purchase
Right now and until next week while stocks last, Bouygues is offering the S22 for €1. This Samsung, latest generation, is 649€ in normal times, excluding reduction. To make it more affordable, this operator offers a formula with monthly payments of €11.33 over two years. Another alternative: pay €99.90 in cash, then only €8 per month. The customer can even choose pay 193€ directlyto avoid any form of monthly payment.

from
€1.00
While this €1 S22 is in stock, shipping is free and guaranteed within 48 hours. In addition, an additional discount of €5 per month applies to the 5G plan accompanying these Bouygues sales for Bbox customers.
Finally, when it comes to mobile phone number porting, this is not only facilitated but encouraged by Bouygues. Indeed, the client a €18 per month discount on mobile plan if he wants to keep the same phone number. So the savings facilitated by Bouygues goes from the S22 to €1, but also applies to the accompanying 200GB package.
Bouygues Telecom sales are:
Samsung Galaxy S22 €1;

€11.33 in monthly payments over 2 years;

pay €193 for this cheap smartphone and avoid monthly payments;

free and fast delivery;

porting of the old mobile number is ensured.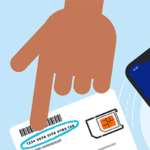 Read also
How to activate your Bouygues Telecom SIM card?
Read more
Why are Bouygues sales unbeatable? Index with S22 in 1€!
On the mobile plan side, this comes with a €1 S22 competitive phone subscription. This is a package that requires a minimum two-year commitment. For €31.99/month, this 5G mobile plan includes a 200GB data envelope. First of all, 100 GB of this huge amount is valid from the EU, French foreign departments, Switzerland, Andorra, Canada, USA and China. However, the attractive price of this 200GB package will increase to €49.99 per month after 12 months.
from
€31.99
24 month commitment
Obviously, the €1 S22 is compatible with the 5G included in this Bouygues package. On the telecommunications side, calls and SMS are unlimited in mainland France from the EU, foreign departments, Switzerland and Andorra. A second SIM card is offered and landline telephony is unlimited for more than 120 countries.
Finally, just to cancel this Bouygues Télécom package contact the customer area (by phone or directly online). However, if the two regulatory years required to benefit from S22 to the value of €1 have not passed, the liquidation costs will need to be calculated.
Here's why the 200 GB + S22 mobile plan package for 1 euro is interesting:
200GB plan with 5G;

€31.99 per month for one year, then €49.99 per month;

reliability and speed of the Bouygues Telecom network;

2-year commitment;

unlimited calls and texts in mainland France and from the EU, overseas departments, Switzerland and Andorra.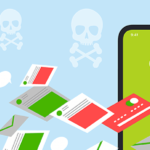 Read also
How to protect your Android smartphone from hacking?
Read more
Learn more about affiliate links
Our team selects the best offers for you. Some links are tracked and may generate a commission for MonPetitForfait without affecting the price of your subscription. Prices are for information only and are subject to change. Sponsored articles are identified. Click here for more information.