LA MINUTE SPORT Sports news for this Tuesday, January 24
As every day from Monday to Friday, discover the basics of Gard sports news in a few details.
Nimes Olympia
Fofana is coming. In the next few hours, Nîmes Olympique should formalize their first signing for this winter transfer window. This is Guessouma Fofana. This 30-year-old athletic midfielder comes from Cluj, Romania, where he played for less than a year and a half. The Mauritanian international (9 games) has 29 Ligue 1 matches and 73 Ligue 2 matches with Le Mans, Amiens and Guingamp. In Brittany, Frédéric Bompard kept him under his command for the 2020/2021 season. Fofana is an athletic player who can make an impact. Another environment is expected. He is an experienced player who had to call it quits with the Ligue 2 club before signing for NO. Reinforcements in the middle as the club decided not to pursue Paul Wade after last week's effort, including a goal scored during domestic opposition on Friday. Paul Wade, 22, therefore returns to OGC Nice. With these expected arrivals in midfield, Rani Assaf has opened the door for departures for Lamine Fomba and Yassine Benrahou. An exit would be imminent for the former Bordeaux, but nothing is official yet.
End of season for Sadzoute? It's a fresh blow for the crocodiles at training this morning. In the duel, Scotty Sadzout's knee turned. The left side is due for an MRI tomorrow morning, but the suspicion of a torn cruciate ligament is very real. In that case, the season would already be over for the former Pau, whose loan expires next June. Another participant for the very important reception of Niort as part of the 20th day of Ligue 2 on Saturday at 19:00. Lamine Fomba is suspended for this match and the recovering Ronny Labonne will be very fair. Captain Benoit Poulain did not train this morning because he felt a calf strain. The good news is the return of Jens Thomasen, who has been training normally since Monday. The squad will hope to be able to rely on a teenager by Saturday to stretch the midfield against Chamois.
USAM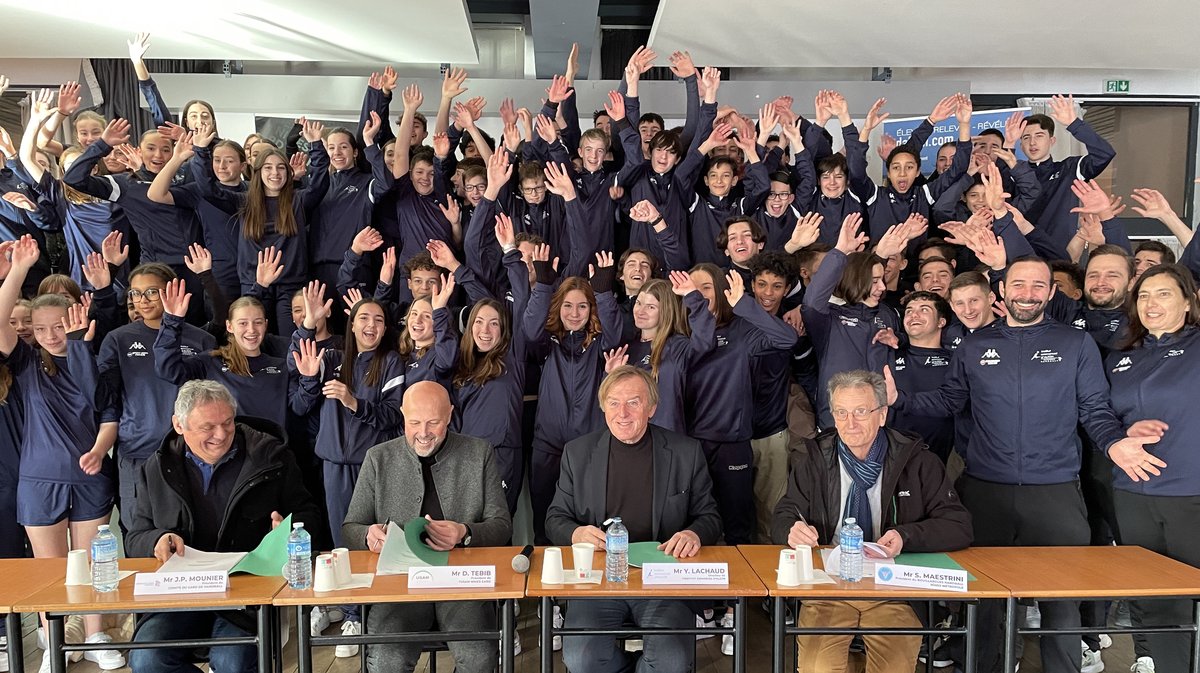 School and hand. The Emmanuel d'Alzon Institute, the Gard handball committee, USAM Nîmes Gard and Bouillargues Handball Nîmes Métropole have renewed their partnership for 2023. The signing agreement allows 98 youngsters, including 43 girls, who are sixth in the terminal, to take advantage of the timetables to practice handball. For students aged 13-14, this gives them an opportunity to get an overview before joining a promising centre. Three years later, the partnership has been a huge success, with the number of students tripled. "This way, young people can combine their school education with their passion for sports", congratulates Ivan Lachaud, director of d'Alzo. The section welcomes youngsters not only from Nîmes and Bouillargues, but from other Gard clubs. A project believed in by the Comité hand du Gard, which has invested financial resources and provides two employees.
NCR
The time of the match in Rumilli has been changed. The weather did not allow the match between Rumilly and RC Nîmes to be played on Sunday afternoon. Meanwhile, La Seyne (RCN's rival team) beat Beaune 34-30. As for the Metropolitan stadium, he also saw the match in Dijon postponed. Suddenly, Nîmes dropped to third place in Pool 1 of the National 2, one point behind the Stade-Métropolitain – La Seyne duo. However, this ranking should be put into perspective as RCN have played one match less than Lyonnais and two less than Varois. Two return dates allowing for postponed matches are now used by Gardois with a visit to Dijon on Sunday 5 February and Rumilly on Sunday 9 April.
sports writing