For Black Friday, the Samsung Galaxy S22 drops from €859 to just €539
The flagship of the South Korean brand Samsung Galaxy S22, launched this year, does not escape Black Friday promotions: thus, it benefits not only from a discount, but also from a promo code on Samsung's official website. Thus, its price ranges from 859 euros to 539 euros.
Fans of the Samsung brand have only one thing waiting for them: the official presentation of the Galaxy S23 series, which should be announced in early 2023. However, this upcoming launch does not mean that the S22 series, which goes on sale in early 2022, will become obsolete. So, when the Samsung Galaxy S22 premium smartphone benefits from a huge discount of 320 euros on the occasion of Black Friday, it would be a shame to miss this opportunity.
Samsung Galaxy S22 in a nutshell
6.1-inch screen and 120 Hz
Powerful Exynos 2200 chip
Versatile photo block
The Samsung Galaxy S22, which was originally offered for 859 euros, then reduced to 599 euros, is now offered for 539 euros on the official Samsung website thanks to a promo code. BF60.
---
If the offer mentioned in this article is no longer available, take a look below to find other offers on the Samsung Galaxy S22. The table is updated automatically.
Where to buy

Samsung Galaxy S22 at the best price?
A fairly compact smartphone
The Samsung Galaxy S22 adopts quite small dimensions compared to other models in the S22 range. Note that it doesn't have the same format as the iPhone mini: its screen is still 6.1 inches, but it's a size that won't make handling difficult. As for this screen, the panel is framed by very thin borders, but above all we will be entitled to unlimited contrasts and deep blacks of AMOLED, as well as a Full HD + image (2,340 x 1,080 pixels). One of the other advantages of this screen is its adaptive refresh rate, which can reach 120 Hz. This is enough to enjoy very good fluidity on the screen of applications and in navigation.
A powerful chip that promises good performance
Samsung does not change the winning team when it comes to processors. Therefore, here we will have the Exynos 2200 chip etched in 4 nm, which shows great power in multitasking and handling all kinds of demanding applications. On the other hand, the results are less good in terms of graphics performance and you have to fear some slowdowns in some games with their graphics maxed out; This will be especially in the Fortnite game, at 60 fps, epic quality and 100% 3D resolution.
To power it all, the S22 will only be able to rely on a (small) 3700 mAh battery, which unfortunately won't last a full day with intensive use. Also note that 25W fast charging will allow you to exceed 90% of the battery in more than 1 hour 30 minutes. On the other hand, wireless charging will indeed be part of it.
Admirable photo opportunities
The Samsung Galaxy S22 scores points thanks to the photo part, which has a clearly visible module on the back of the device. The block incorporates a triple sensor of 50 + 12 + 10 megapixels (wide-angle, ultra-wide-angle and telephoto x3), which offers great versatility. The footage captured by the main sensor will also exhibit good quality and a good level of detail, as well as consistent colorimetry. Only downside: uneven handling of dynamic range on a wide-angle lens. On the video side, the Galaxy S22 can shoot in 8K at 24 FPS and provides good image stabilization.
To learn more, don't hesitate to read our full Samsung Galaxy S22 review.
8 /10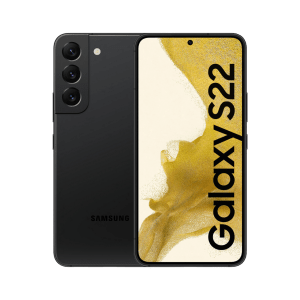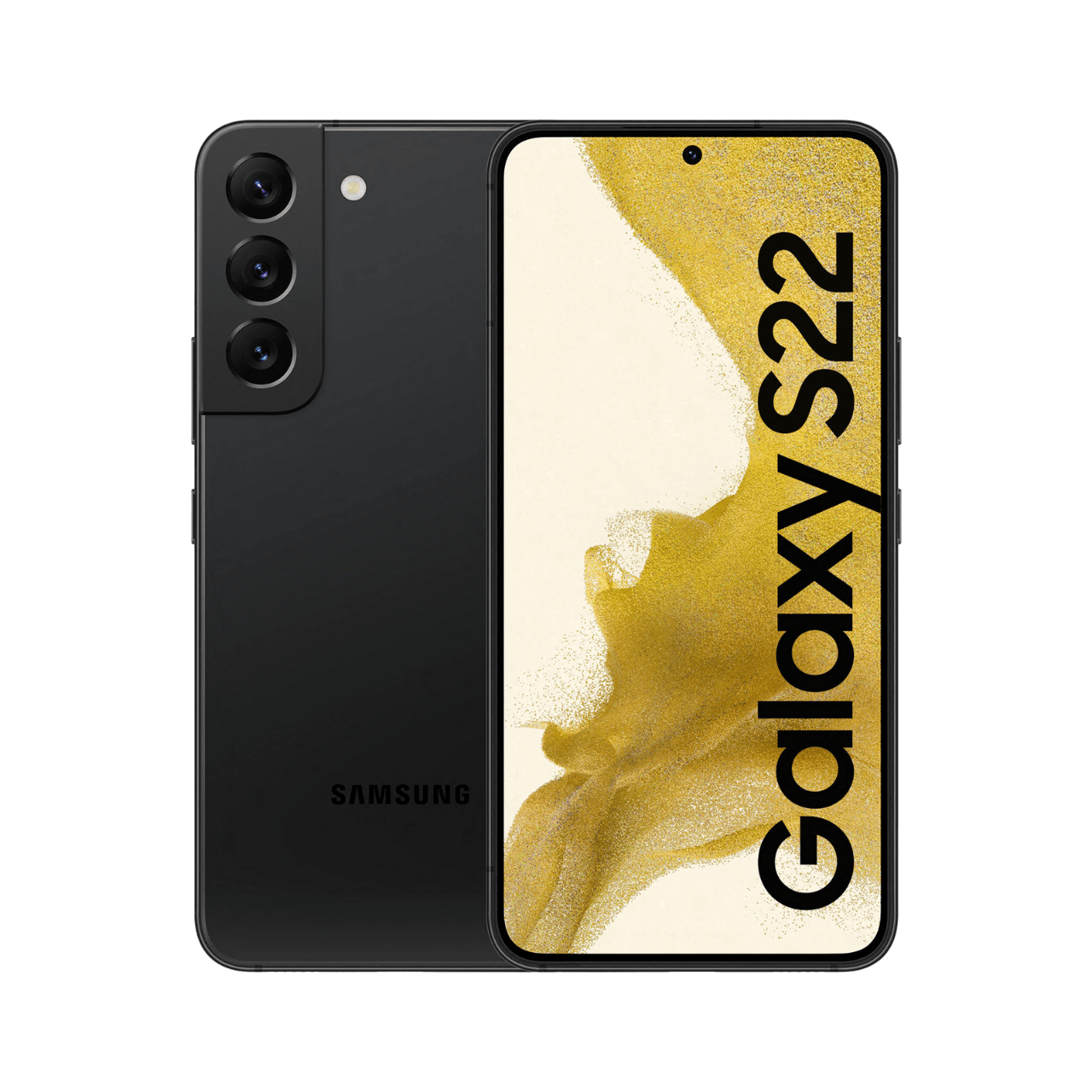 Black Friday 2022: don't miss the best deals!
Black Friday has officially begun as the event's start date is set for Friday, November 25, 2022. Most e-tailers have already started sharing their best deals for this Black Friday. Here are the Black Friday deals already available in French e-shops.
You can also find our selections by topic:
To make sure you don't miss out on any good plan for this event, here are some reflexes you should take now so you don't miss any of the promotions we recommend:
Follow us on our Twitter account @FrandroidPromos dedicated only to good deals (don't forget to activate the call to receive real-time notifications).
Download our Frandroid app (available on iOS and Android) to enable notifications in the "Good Deals" category and thus receive new Black Friday articles in real time.
Subscribe to our Bons Plans newsletter (multiple emails per day, one-click unsubscribe, no distribution to third parties) to make sure you get the offers first:
---
We invite you to download our Android and iOS apps to follow us. You can read our articles, files and watch our latest YouTube videos.