'We are one big family': Unions in Cote d'Ivoire help returning migrants 'rebuild'
After an extremely difficult exile or several failed attempts, some Ivorian migrants choose to return home. But this return, mixed with failure, shame and financial hardship, is too difficult for many. They can rely on various associations based in the capital, Abidjan, to help them.
After a year and a half in exile, Boniface returned to Ivory Coast in December 2017. A year in Tunisia, where he spent his health on construction sites, left him exhausted. His violent arrest, the following year and two stints in Libyan prisons, were traumatic. "It wasn't easy," he comments soberly.
In his district of Yopongon, Abidjan, there are many candidates to go. Over the past decade, the number of ivories going into exile in Europe has been on the rise. According to the OECD, there were 3,800 people in 2000 and about 13,500 in 2019. This year, citizens of Cote d'Ivoire represent the 6th nationality among the migrants who landed in Italy after Afghanistan. From January 1, 2022 until now, 4,825 out of 97,236 people arrived in the country by sea.
Among those who choose to leave everything for a better life elsewhere, there are not a few who are forced to return. For many, this return is painful. Boniface admits that he had "moments of deep despair" when he returned to Côte d'Ivoire. "I had so much regret in my head. I was asking myself why I left like that. And then I had to start all over again."
Knowing the distress and loneliness of many returning migrants, he wanted to take action. First, by participating in the "Migrants as Ambassadors" initiative led by the International Organization for Migration (IOM). Then, in August 2021, the Association for the Reintegration of Returned Migrants to Côte d'Ivoire (Army) was established.
"The goal is to help ex-migrants reintegrate into the social fabric, he explains. First, by giving them the opportunity to achieve financial independence, because many returning migrants have to pay moneylenders for their trips. They are ruined and then hide with friends. And as fugitives live". To help them find work, Arm-Ci – sometimes in collaboration with the Abidjan Youth Employment Agency – supports these people in setting up a professional project. "We assess their skills a bit and then direct them to competent structures or organizations that can finance their projects. If the youngster has mechanical skills, for example with our networks, we can direct him to the garage. take advantage of".
>> To read again: Maïmouna, Ivory Coast: "When I returned from Libya, I was very afraid of my family's eyes"
After a difficult year living in Tunisia with her one-year-old son, Hortense confirms: "It gave me a lot of courage to start a new project. When I came back, I felt helpless, but I had to live. I didn't want to depend on my parents." After establishing a barber shop, the young Ivorian eventually opened a small clothing store in Yopougon.
"We do not judge young people"
As important as helping financial independence, the association provides psychological support. "The sense of failure is almost always mixed with anxiety caused by the atrocities that migrants have experienced, whether in Libya or elsewhere. For example, Boniface says, many women have suffered unwanted pregnancies. We at Arm-ci cover them. We are a big "We are a family, everyone here has more or less the same stories. It creates an atmosphere of trust that reassures them and helps them rebuild themselves."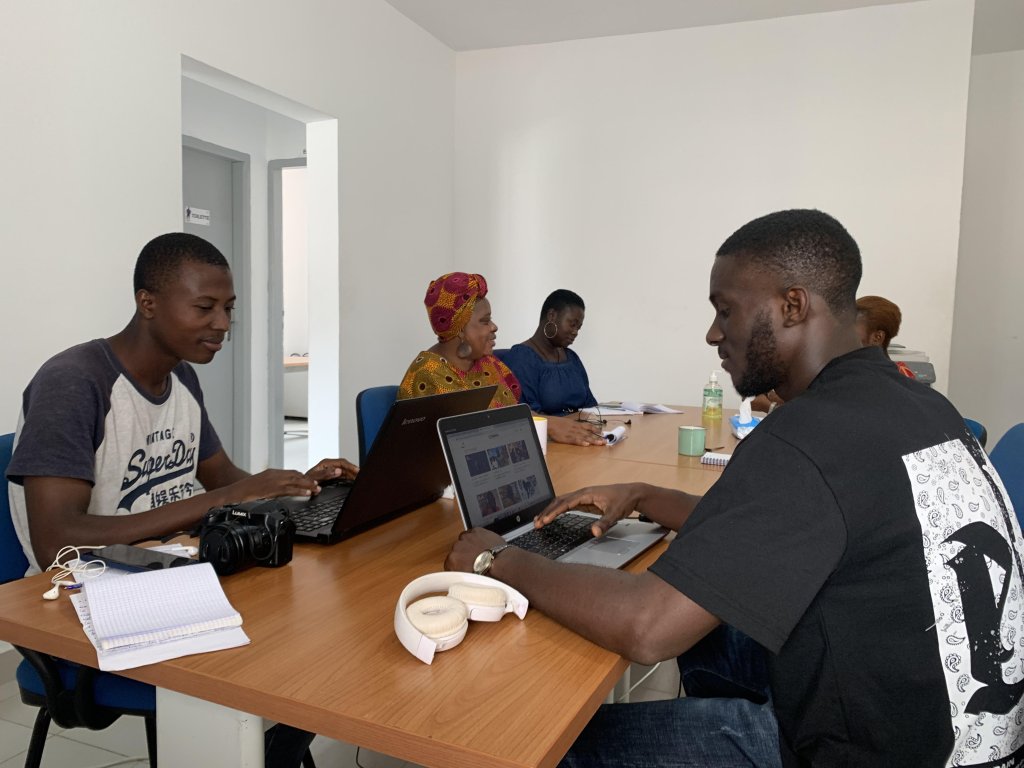 On the side of the African Network Against Illegal Immigration (Real), the approach is the same: "When we feel that the trauma is too deep, we cannot control it, we refer former deportees to the appropriate one. structures", rich with its president, Florentin Djiro. Founded in 2017, the association's small team welcomes returning migrants from its premises in the Angre district of Abidjan, but focuses on migration awareness projects.
"We don't judge the young people who tell us they want to go, but we warn them about the dangers they may face on the way. Here in Côte d'Ivoire there is a real trivialization of risks. It needs to be deconstructed. , Florentine Djiro explains. They are told that, for example, Morocco or going to Tunisia on a tourist visa, even if it is quick and easy, will not guarantee their stay. We know that many Ivorians prefer this method and then go into hiding and suffer all kinds of exploitation and violence." "Their only recourse is the way is the Mediterranean".
>> To read again: "Young Ivorians know the dangers of the migration route, but they risk it to be somebody"
"It breaks my heart to see people my age die at sea," assures union volunteer Brice. "So I tell myself that those who want to leave should know the truth. It's not a bad thing to move. But before you leave everything, you need to get the right information."
"Leaving was the next logical step"
To "tell the truth" to potential deportees, Realic regularly organizes migration awareness caravans in schools and soccer clubs across the country, as well as in places familiar with the marches in the neighborhoods of Abobo and Yopougon in Abidjan and Port City. -Bue and Daloua. Association volunteers also travel to community leaders and tontins [groupe d'amis ou de proches un groupe d'amis qui se réunissent régulièrement pour mettre leur épargne en commun ndlr] "Kim's word is listened to a lot among the youth", assures Florentin Djiro.
Besides risk prevention, Realic explains to them "other solutions". "We explain to them the legal migration procedures or direct them to opportunities that exist locally that they may not have even thought about. For some, leaving is so common that family pressure is such that they haven't done it. Think about something else."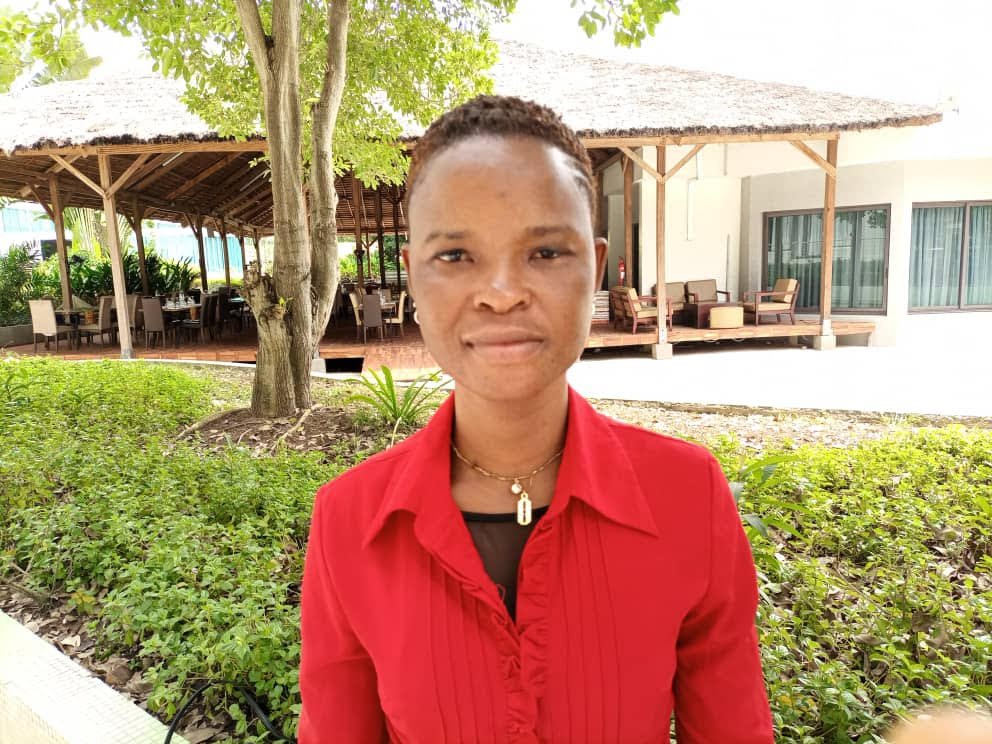 "Leaving was the next logical step," said Hortense, who chose to go into exile after losing her first job in Ivory Coast. "The return was very short. But my father was so happy to see me that it reduced my bitterness a little."
Most exiles are not so lucky. "Once they return, many hide because they are ashamed and don't warn their parents," sighs Djiro from Florence. "The sight of the family and those around them is very difficult. In certain parts of the country, these returning migrants call them 'the damned'."
Association Arm: +225 0757005352; armci2022@gmail.com
Association Realic: +225 0151964524; contact@realic-ci.org