Slim and minimalist, ShopSystem cases protect your iPhone without being noticed
What would you do if you could protect your iPhone without attaching it to a giant block of plastic? This is what ShopSystem, a French firm specializing in iPhone cases with unparalleled sophistication and refinement, offers you.
Invisible scratches, cracked screens or backs, broken corners: many smartphones bear the marks of our daily lives. And again, we're only talking about minor cosmetic concerns… Because all it takes is a fall or an unfortunate shock to stop it all. However, it is not inevitable that our smartphones will slowly degrade or expire prematurely.
There are many ways to protect these useful and expensive devices, especially when it comes to iPhones. And if "paying attention" already seems like the first step in the right direction, it's not always enough. Fortunately, there are many players on the market whose goal is to help protect your smartphone. ShopSystem is one of them, and to say the least, it takes its business seriously.
What exactly is ShopSystem?
You probably don't know ShopSystem yet: this Lyon-based company is currently the leader in the segment of slim iPhone protective cases in France. Founded in 2008, ShopSystem has adopted a simple philosophy based on two pillars.
The first, and certainly the most important, is to ensure that smartphones are protected as effectively as possible. A task our in-house team of engineers tackles every day, developing materials and processes that can withstand the vagaries of everyday life.
The second is subtlety and elegance. ShopSystem makes it a point of honor not to change the design of Apple products by creating slim and sober shells. You won't find products here that follow the iPhone line, rather than flashy logos or flashy colors. Even better, ShopSystem systematically takes into account Apple's latest developments, such as MagSafe, and guarantees that its shells do not interfere with use.
ORIGINAL: All the know-how of ShopSystem in a shell
The ORIGINAL case perfectly demonstrates ShopSystem's philosophy by offering almost invisible protection to your iPhone. And this is not an empty word: the thickness of this high-quality polypropylene shell is only 0.33 mm. A second skin that protects your device from daily wear and tear (dust, scratches, friction) and light.
Better yet, this case includes extra bezels around the screen and a photo block to prevent these elements from coming into direct contact with the surfaces you place your phone on. A way, once again, to minimize the risk of scratching.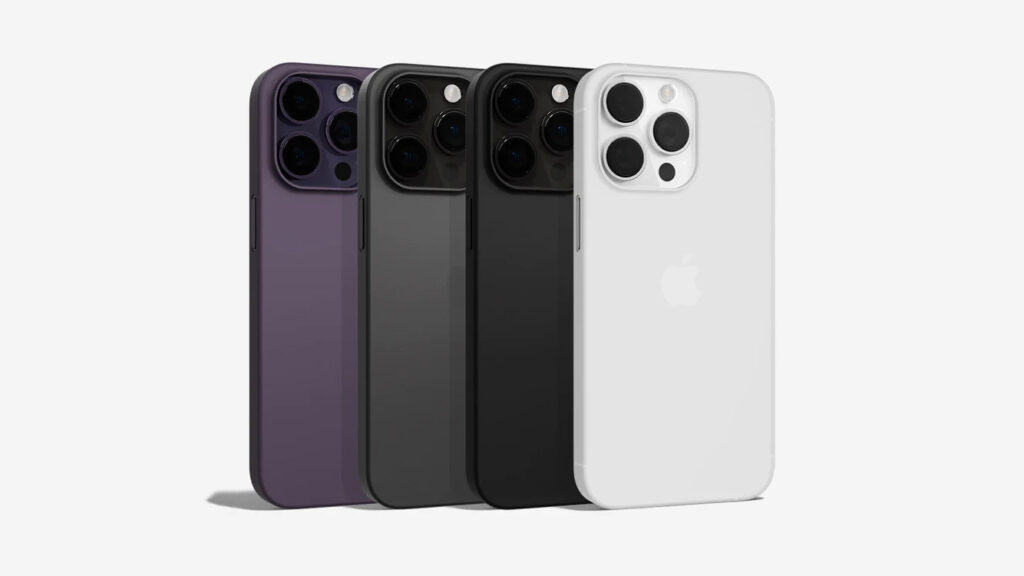 The ORIGINAL shell is available in 5 colors (blue, white, deep purple, space black and full black), including four semi-transparent ones that reveal the Apple logo. Offered at €34.99 for the iPhone SE, it retails for €36.99 for various iPhone 14 models.
PHANTOM: transparency above all else
The PHANTOM case, on the other hand, takes the key features of the ORIGINAL and offers similar protection. However, there are several notable differences, firstly, it is a completely transparent shell, which always allows you to enjoy the color of the iPhone. Even better, the manufacturer guarantees that this trunk will not turn yellow even after several years.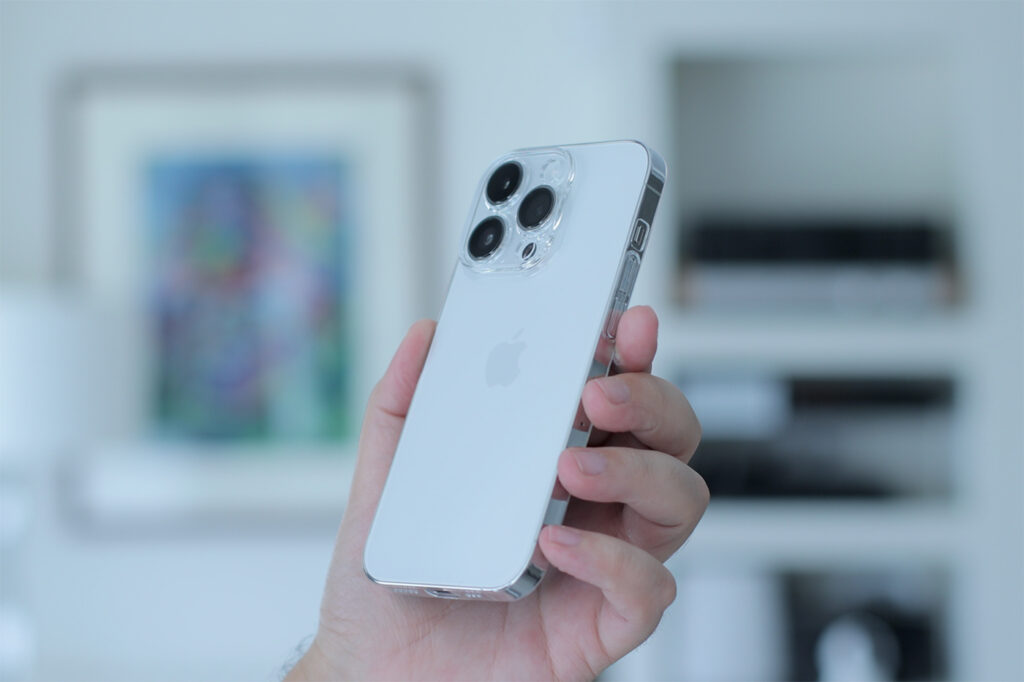 It's also a slightly bigger shell than the ORIGINAL, even though we're stuck with an ultra-thin 0.44mm thick protector. Edges at the level of the screen and photo unit are again present for effective protection against light shocks and scratches. In order not to spoil anything, ShopSystem has given this shell an oleophobic coating, which helps keep fingerprints away.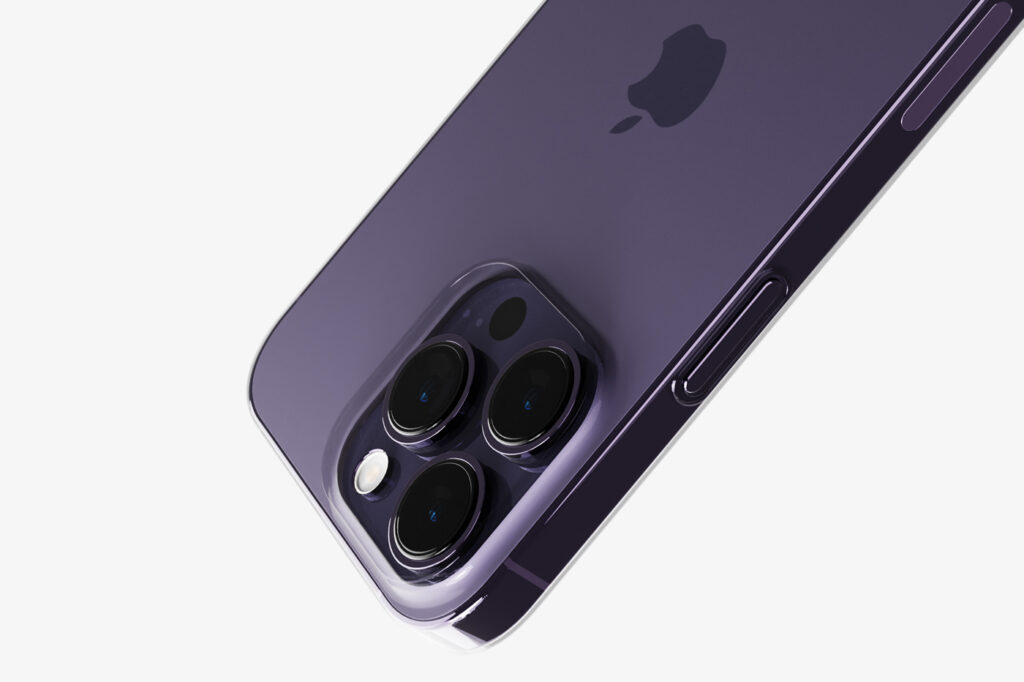 The PHANTOM case is offered at the same price as the ORIGINAL, ie 34.99 euros for the oldest iPhones (iPhone 8 to iPhone XR) and 36.99 euros for the most popular models.
What other products does ShopSystem offer?
If the ORIGINAL and PHANTOM boxes are flagship products of the ShopSystem catalog, they are not the only references offered by the manufacturer. A closer look reveals two additional shells (Dana and Invisible), as well as tempered glass screen protectors.
Laketime DANA
Made from Nylon TR90 and DynaShockP polymer alloy, this case is designed to provide optimal protection for your iPhone. Its 1 mm thickness, reinforced corners and increased protection around the screen and photo unit allow it to withstand bumps and scratches with ease, as well as drops up to 3 meters.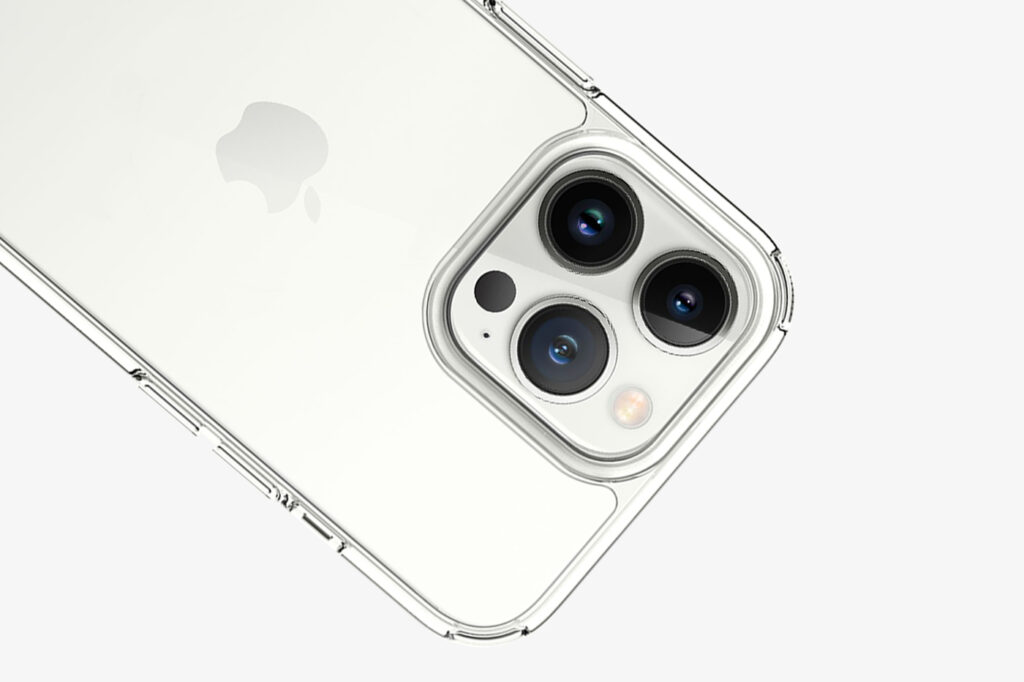 LakeINVISIBLE
This great classic from ShopSystem stands out for its thinness (0.77 mm) and minimalism. Transparent, it comes to protect your iPhone without changing its design and includes full protection, button, camera and screen.
Tempered glass protector
Regardless of which case you choose, the screen is still susceptible to bumps and scratches. To protect it, ShopSystem offers you protection from ultra-durable tempered glass (hardness index 9H). Perfectly adapted to iPhone screens, they are extremely thin and thanks to their compatibility with Haptic Touch functionality, they do not hinder the use of the phone in any way.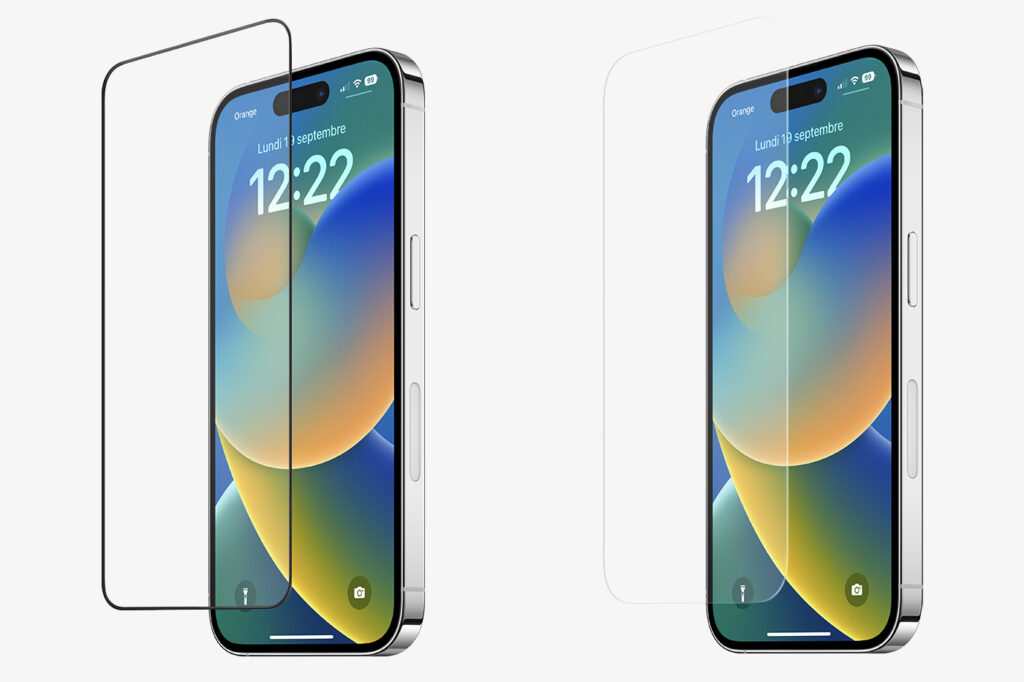 Enjoy a 10% discount on your first order at ShopSystem
If you are interested in the products offered by ShopSystem, this may be the right time to indulge yourself. Right now and for a limited time, you can get 10% off your first order. How? Just by entering the promo code NUMBERAMA during your order or by clicking on the link below (the code will be applied automatically).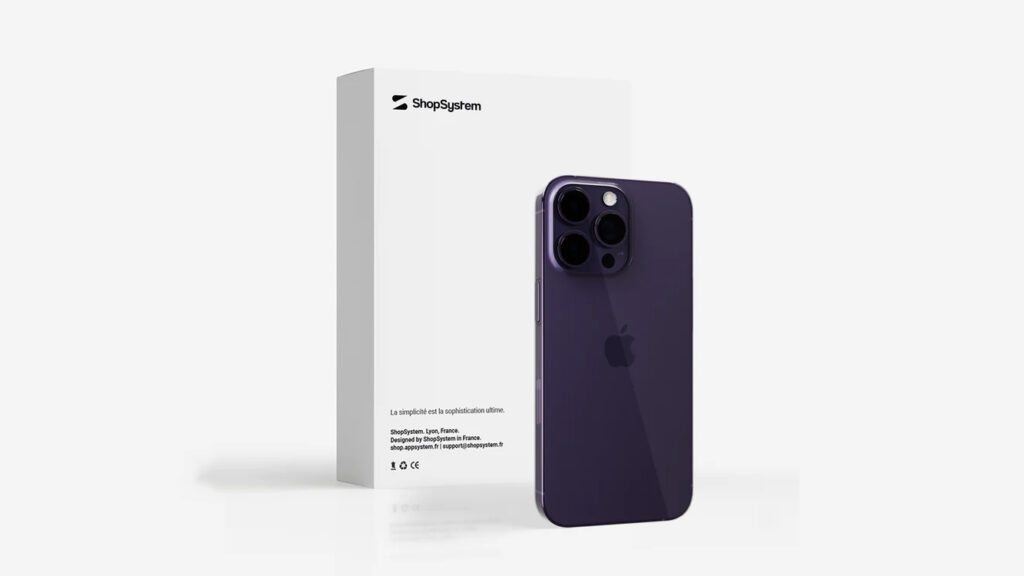 A little more importantly, ShopSystem is located in Lyon, your order will be processed and shipped as soon as possible, i.e. within 2-3 working days for delivery within France.
This is content created by freelance writers at Humanoid xp. Numerama's editorial team did not participate in its creation. We are committed to our readers to ensure that this content is interesting, quality and relevant to their interests.