Do you have an iPhone running iOS 16? Install the latest update quickly
iOS 16.1, available since October 24, is the first major evolution since iOS 16 was released in September. In addition to a few nice new features, this update fixes a few issues, including the loss of battery life.
It is often said that you should not install a new update too soon because of bugs. Prudent advice, but not always true. Developers have gotten better over time, and months of testing before release usually allows the final version to work properly the day it arrives. So it's no surprise that millions of people installed iOS 16 when it launched.
Starting October 24, Apple offers iOS 16.1 for download, which can be described as "the real iOS 16" (it brings unusual features and extends the update's compatibility with iPads). Don't delay the installation, iOS 16.1 brings many improvements.
iOS 16.1 Fixes iOS 16 Issues
As with any "minor" update, iOS 16.1 fixes many of the issues found in the first version. Among them is the battery issue in particular. Apple is not saying anything officially, but several users, including journalists from Numerama, have noticed a noticeable increase in battery life after installing iOS 16.1. It should be noted that iOS 16.0 significantly reduced the lifespan of some iPhones. The first post-launch update fixes this issue.
Another iOS 16.1 fix is ​​the battery percentage display, which is new in iOS 16. The version released at launch excluded the iPhone 12 mini, 13 mini, 11 and XR. With iOS 16.1, Apple allows all iPhones to display the percentage of battery remaining in the status bar (with new icons that change according to the remaining battery life).
Other minor issues are also fixed in iOS 16.1. For example, when you customize your lock screen, the menus displayed by iPhone make the lock screen and home screen more distinct. When the iPhone is connected, the charging indicator on the lock screen also returns. Finally, on the iPhone 14 Pro, the screen's "down" gesture now engages the Dynamic Island, whereas it previously remained at the top.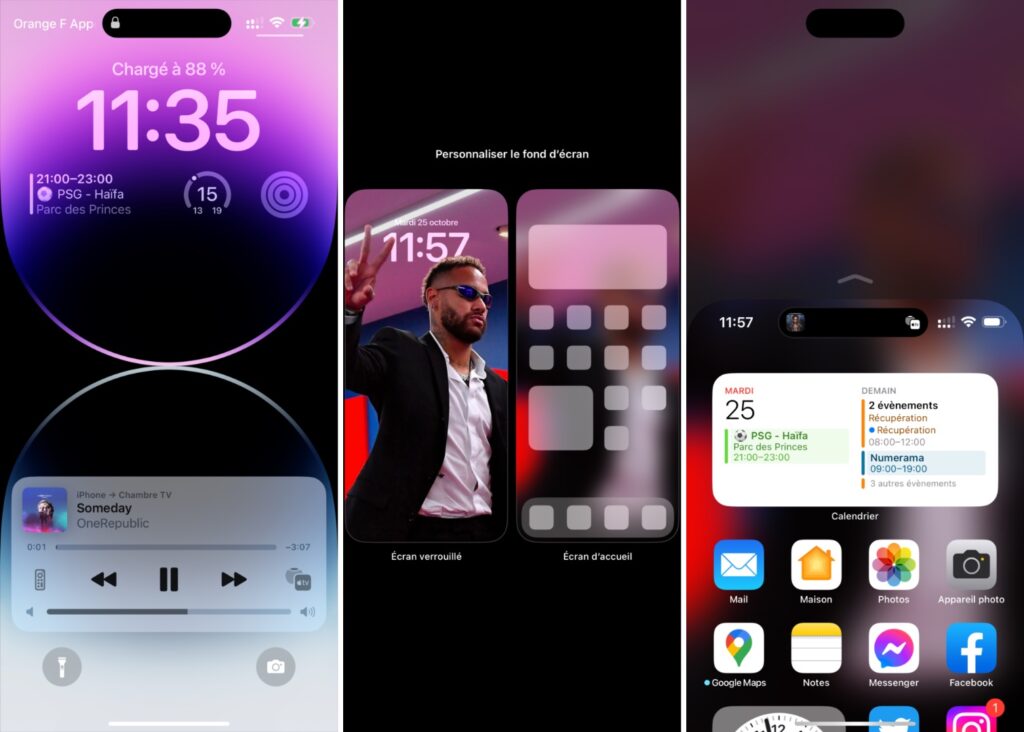 We imagine dozens of bug fixes and security flaws have been fixed with iOS 16.1, which might encourage you to download the update quickly.
New in iOS 16.1
iOS 16.1 also brings new features to iPhones, most of which were promised by Apple when it announced iOS 16 in June. That's why we're calling this update "the real iOS 16," because it brings things that Apple hasn't done yet.
To continue

Dynamic Island on the iPhone 14 Pro has finally been put to the test
The most important innovation is called "Live Actions". Specifically, it allows you to turn a notification into a widget. An Uber Eats order can appear directly on your lock screen as a mini-app, like the score of a football game. It is up to the developers to update their software for this.
A small bonus for iPhone 14 Pro owners, Live Action content is also integrated into Dynamic Island, a replacement for the notch.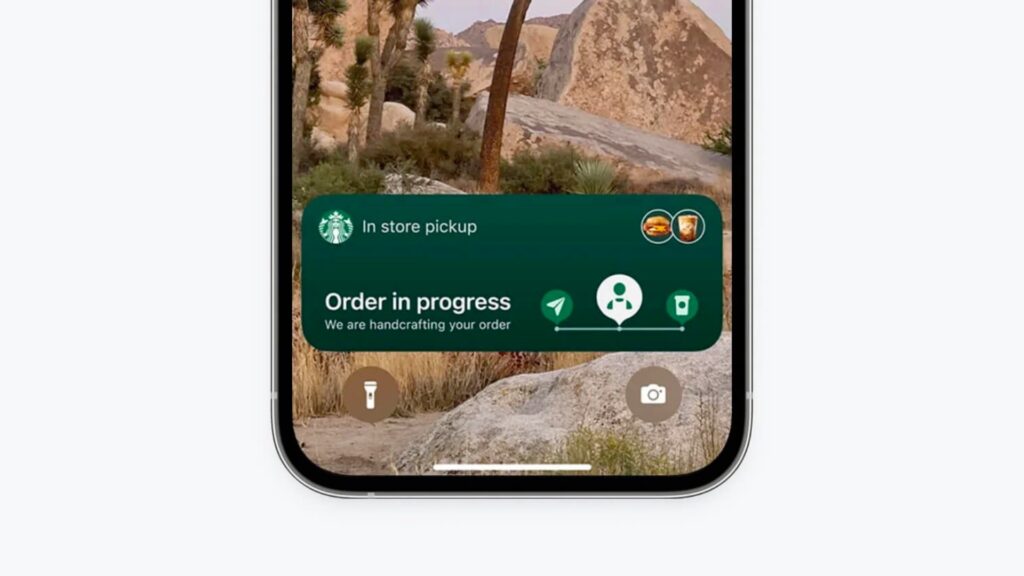 Photos go to family albums
iCloud Family Sharing users can now set up a shared library. It is up to them to decide which photos they want to share with their loved ones and which ones they want to keep private.
Apple Fitness+ is available on iPhone
iOS 16.1 lets you take exercise classes with Apple Fitness+ from the Fitness app, even without an Apple Watch. In the past, Apple's (very good) courses were reserved for watch owners. You still have to subscribe to it (€9.99 per month or included with an Apple One subscription).
Maps, Home and App Store… Other improvements
There are other small new features in iOS 16.1. For example, you can delete the program Apple Cards (Wallet) if you don't use or add Matter accessories in the app Apple House. Even more practical, the App Store now allows the app to download content in the background during installation, saving you from having to download a large file the first time you launch the game. In short, if you already have iOS 16, install it. iOS 16.1.